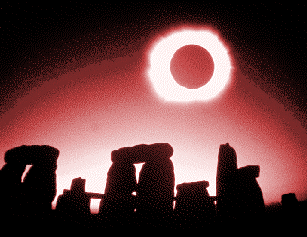 The First Commandment requires that all believers have no other Elohim (God) but Yahweh (including atheism, which is worship of the self), whether in place of Yahweh or alongside Him as one of many. Accordingly Satan has always actively promoted religious syncretism with paganism with the ultimate plan of displacing the Christian/Messianic core altogether.
A second and equally lethal line of attack has been to promote the so-called 'higher criticism' of the modernists which maintains that the religion of the Bible is simply an adaptation or modification of earlier forms of paganism. The concerted attempt to disprove the historicity of the Bible and the originality of its teachings has been raging since the 19th century, though it started before, with its main focus being in trying to prove that the Genesis account is neo-pagan mythology and to suppress the mountain of evidence to the contrary. We highly recommend the books of Dr.Bill Cooper and in particular his 'Authenticity Series' beginning with The Authenticity of the Book of Genesis: A Study in Three Parts (CSM: 2011) in repudiating the false and dishonest claims of the modernists.
Our interest in this subsite is not in establishing the authenticity of Scripture, which is done in numerous places throughout the NCCG.ORG website, but in exposing the heavy pagan infiltration of Christianity and the Messianic Movement, a truth which rests uncomfortably with believers. And yet, as this page demonstrates, it is a fact. More importantly than the reality of this situation is what Yahweh-Elohim, the Creator of Universe, thinks about it, and how He expects us to respond.
We are living in the end-time of this present world during which Messiah prophesied there would be a complete separation between the true emunah (faith) (the "wheat") and all the corrupted versions (the "tares") that distort the image of Elohim (God) in regenerated mankind. The danger is that those who are found to be flirting with, or openly embracing, the doctrines and practices of the tares will be burned up as stubble in the end time, losing their salvation.
The extent of the paganisation of Christianity and Messianism, may shock you and will demand a response from you - in favour of either emet (truth) and salvation or falsehood and destruction. You cannot straddle the fence but have to choose. Part of the fivefold mission of NCAY is expose falsehood and to reveal the emet (truth) to both believers and unbelievers alike and to challenge them to abandon the lies and embrace the pure Besorah (Gospel).
The list of materials in the Main Index below is not exhaustive, containing only a small selection of materials that are available in greater numbers in parallel directories which form the numerous sub-indexes. Click on the latter to read more articles and the numerous cross-indexed links to parallel pages with yet more materials.