Ancient Israel used to celebrate a number of religious festivals which were instituted by Yahweh Himself as a perpetual memorial of salvational history, a key to spiritual deliverance, a pointer to Messiah and as instructional keys for set-apart (holy) living that is pleasing to our Heavenly Father and necessary for our full salvation and deliverance.
The New Testament Messianic Israelite Community (Church) continued these though they have taken on a new dimension and meaning with the death and resurrection of Yah'shua (Jesus). There are twelve altogether - eight (7+1) annual, one monthly, one weekly, one every seven years and one every fifty. Read more about these in the articles that follow.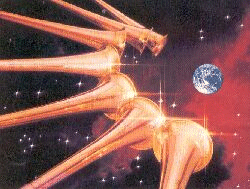 Har-Megiddo (Armageddon) is the Mount of the Festivals or Appointed Times of Worship (Har-Mo'geed) and the final conflict is, on one level, about the willingness of true believers to faithfully observe them and come off as overcomers in Messiah as the true principles contained within them are written on their hearts by the Ruach (Spirit).