E. Controversy
NCCG.ORG has provoked considerable controversy and opposition from the beginning because of its no-nonsense stance on the Scriptures, especially respecting controversial subjects. We have not sought to be religiously or politically correct but to state the truth as we see it. We do, however, respect an honestly held position. We certainly believe that when a man who is honestly mistaken hears the truth, he will either quit being mistaken or cease to be honest. Equally, we have come to recognise, from our own painful experience that "All truth goes through three stages: First, it is ridiculed; Then, it is violently opposed; Finally, it is accepted as self-evident" (Ludwig Wittgenstein). As a ministry committed to all truth, we know the price that must be paid for holding our ground when the whole world seems to be against you and people of ill-will are literally trying to destroy you.
We have openly challenged many golden calves in Christendom and provoked a vigorous backlash. These include, for example, the modern rapture doctrine (which we view as an escapist myth), tongues (psychic titillation ... or worse), the KJV-Only heresy (the lazy man's way attempt to avoid an in-depth study of the Word), antinomianism (lawlessness) (the rebel's answer to obedience), Trinitarian assumptions (letting a Catholic council of fallible men do your Godhead thinking for you and breaking the sola scriptura rule), the Sunday and Saturday 'sabbaths' (avoiding the obvious for the sake of an antisemitic Catholic tradition and a Pharisaic Jewish one, respectively), the 'once saved, always saved' (OSAS) teaching (the lazy man's way of avoiding discipleship and maturing), pagan traditions (such as Christmas observance), abusive patriarchy and feminism (perverting the divine rôles of the genders), a male-only minstry (refusing to recognise that women are called to minister too ... in their own spheres of stewardship), eternal punishment (painting God as some sadist - yes, we're universalists) and so on. We have also started ministries to help Mormons, Hindus, Muslims, Essenes, those requesting help with sexual orientation problems and polygamist Africans wanting to convert to Christianity without having to give up their biblically-sanctioned marriage lifestyle. We believe in a spiritual pre-existence (and, yes, the Mormons do have one or two things right) but not in reincarnation. We look squarely at evolutuion and at phenomena such as UFOs, the nefilim, and near-death experiences because we believe that all of life's phenomena should be examined carefully. We are not afraid to confront all reality head-on.
But the greatest resistance and opposition came when, as NCM, we felt strongly called into deliverance ministry to help the victims of ritual abuse and satanic cults (which the world wishes to riddicule and pretend don't exist because the truth is just too awful), and started openly waging war against the spiritual foces behind occultism. This ministry more than anything else both changed our public profile, drawing strong personal and public criticism that resulted in an open campaign of slander and spreading misinformation about us on websites and in the media with a view to permanently silencing us and keeping the lid tightly on the reality of the sadomasochism that occurs in secret in our supposedly enlightened society. This journey of horror led us in turn to discover, along with others, the silent conspiracy going on in our world to create a world dictatorship. This all occurred recently within the last ten years. Needless to say, our outlook has been radically changed by our encounters with this shadowy world. It has not been pleasant but for the sake of the victims (in many ways, the West's 'untouchables') we have soldiered on. To get some idea of what we are facing, see The Illuminati Formula to Create an Undetectable Total Mind Control Slave
The webpage which you will read here therefore came at a great price. Most of our membership have fled at some time or an other and the leadership lambasted. The things written in it are not said lightly, to gain popularity, money, fame, or anything like this (for we have received none of these things - quite the opposite). Most of our conclusions are the result of deep personal experiences with both our Heavenly Father Yahweh and with people. Only those who are completely dedicated to the truth, no matter the cost, come and remain with us. Which is as it should be. This website exists primarily to inform, not recruit, though we are more than glad when others join us, and are now organised once again to receive them. Therefore we are firstly a ministry and only secondly a 'church' in the traditionally understood sense of that word. Whatever ministry, assembly, church or group you feel you have been called to, we bless you to be where Yahweh wants you to be. You can explore without feeling there are any expectations on you knowing that we want you to do Yahweh's will in your life and that only you can know what that is.
---
All the articles on NCCG.ORG, unless otherwise stated, are by Christopher C. Warren (Hebrew name, Lev-Tsiyon haEfraiyim), the founder and pastoral head of MLT and NCAY as well as the creator and manager of this website. Click the image to read his life story.
---
The Future

Where the Ruach haQodesh or Holy Spirit is at work, nothing remains static and you never know what's coming next. That is in the nature of the Ruach which is compared to wind by Yah'shua (Jesus). The Kingdom of Yahweh is one of movement and progress. To be in His service is to literally be on the cutting-edge of life whether in the desert of affliction and refinement like the children of Israel, whether in the forefront of evangelism like Paul and his companions, whether amongst the influential like John, whether at home raising up a godly seed to Yahweh like Hannah and Mary, whether as a ruler like King David and Joseph, or whether in prison like Joseph of Egypt and Paul.

THE VISION

But having read this short introduction, you're probably still wondering, who are we? Where are we heading? What is our goal? And the best way we can explain that is through a vision which Yahweh gave in 2007, one of literally thousands which has added deeper and deeper focus and clarity as we have tried to be faithful to each stage of the task.
I saw a road heading through a valley towards some distant mountains over which it passed to some unseen final destination. It was a very narrow road, more like a path or country lane. Ahead of me was a small hamlet consisting of only two houses beyond which was a gentle descent into a valley and beyond that the mountains. There was one house on either side of the road and opposite one another so that the road passed directly between them. Where the road was, there was much light (as along its entire length), as there was also in the valley beyond. There was an even brighter light coming from behind the mountains into which the road disappeared. Behind the two houses, and on either side of this little path, was first twilight and then complete darkness. The backs of the two houses jutted out into this darkness. As I looked closer I could see that the backs of both houses were crumbling into ruins so that in reality only about half of each house was habitable. As the vision ended I heard Yahweh speak: "Walk this road".

Upon the vision closing I knew that the two houses represented two systems of religious belief and practice. The house on the left represented Evangelical Christianity begun by Martin Luther and his associates in the 1500's and the house on the left represented the Messianic Judaism and Israelitism started by Jewish converts to Christ principally from the mid 1900's to today.

The solid side of the Evangelical House facing the road and bathed in the light represented the basic truths of the message of salvation: faith in the resurrected Christ and salvation by grace. The part crumbling at the back in the darkness represented all its false traditions in its many branches - its antinomianism (lawlessness), 'once saved only saved' heresy, false Sunday Sabbath, false pagan traditions (like Christmas, Easter, Halloween, etc.), compromises with statism, Catholic creeds, Replacement Theology, churchianity, and so on.

The solid side of the Messianic House facing the road and bathed in light represented the ancient truths of Torah-obedience required of those trusting fully in their Messiah, Yah'shua (Jesus) including observing the true seventh day Sabbath, the seven festivals of the Commonwealth of Israel, the lunar calendar, dietry rules, etc.. The part crumbling at the back in the darkness represented all its false traditions in its many branches - its anti-Christianity (failing to recognise the hand of Yahweh in Protestantism over the centuries), attachment to false Talmudic doctrine and customs (including false festivals like Hanukkah), belief that the Israeli Republic is the restoration of Biblical Israel (it isn't - it's a counterfeit), its kabbalistic occultism, its heresies concerning the deity of Messiah, its racism (viewing Jews as superior to other people, including Ephraim) and its failure to acknowledge that Joseph is the leader of Messianic Israel, not Judah, and so on.

Our goal is what lies beyond that mountain which is far greater than anything ever brought forth by evangelical Christianity or Messianism even though it contains the indispensible elements of both of these houses. Though these two houses are not the literal House of Ephraim and Judah, which are distinct tribal entities, they are certainly symbolic of their attitudes and behaviours, weaknesses and strengths. We represent the New Israel that will be and we are currently at the point of that road passing between the two houses to the One House of Josephite Messianic Israel. To the truths of these two traditions Yahweh has added yet more which he has restored through us and doubtless through some others. This is our vision. This is where we are going. And these things this webpage will explain to you.
Also see Our Threefold Vision and Mission: Reformation, Restoration and Completion
Your Invitation
There is always more light and truth flooding out of His Word and there are always people hungry for it as well as those determined to malign and destroy it by any means. If you're one of the former, we'd like to meet with you (but be prepared to encounter the writings of some of the latter along the way too). So we extend an invitation to join our public online discussion groups by clicking the image below: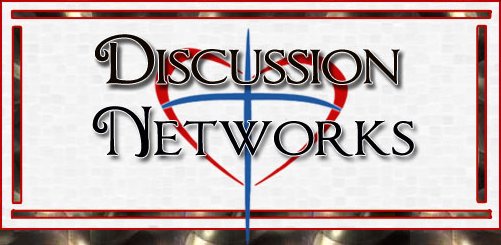 If you wish to get in direct contact with us, please go to the contact page. May Yahweh bless you as you read these pages!
---
This page was created on 14 October 2007
Last updated on 19 November 2016
Copyright © 1987-2014 NCAY - All Rights Reserved