Twelve Tribes Community
An Almost True End-Time Messianic Community


When a group comes so close to the truth but has a few fatal ingredients, what could have been a wonderful witness of the Messiah then becomes a trap and a snare to the unwary. This group believes that Yah'shua is the Messiah, uses correct Hebrew terminology, observes the Seven Feasts of Yahweh and obeys the commandments, believes in community service and tribal cohesion, teaches the young in the ways of holiness, and much else good besides. How, then, can this be a cult? They believe (amongst other things) that:
1. Only they are the one and only true Christian people and that all others are false;

2. Only they have the Holy Spirit;

3. Only they can administer salvation;

4. Those who leave their community go to hell;

5. That blacks are inferior and were made to be the servants of whites;

6. That that the Name Jesus means 'healing Zeus' and that it does not save (see Messianic Heresies Exposed and Exposing Ultramessianics);
7. That the whole community must first approve before a couple gets married.
History
The group started in Tennessee in the early 1970s, moved to Vermont a few years later, and now has communities worldwide. In the beginning they were very Biblical and adhered to the historic Christian faith. Street people, drug addicts, and run-a-ways were led to Christ, given a purpose and place to live.
However, the group quickly changed in doctrine and practice due to their "apostle," Elbert Eugene Spriggs. He claims to have a direct pipeline to God and is accountable to no one — a very dangerous mix.
Teachings
The group now teaches three eternal destinies for all humanity. There are those who go to the Holy City (Twelve Tribes and other Old and New Testament worthies), those who go to the Lake of Fire, and those who go to the "Nations."
This last group is a vast segment of humanity who make it to the "suburbs" of heaven by living according to their conscience. Christ's death is thus bypassed. This is rank heresy - see Acts 4:12.
The group also teaches that according to Acts 2 and 4, the true disciple will give all his possessions to the group and live in community with them. This is problematic in two respects:
First, the sole justification for this comes from one community (Jerusalem) in the book of Acts where apostolic power was without question manifested - the anointing was evidence that they authority to do this;

Secondly, the Twelve Tribes designate themselves as the recipients of all your possessions (there is no option to redeem your possessions if you choose to leave), claiming to be the true and only restoration of the first century Church -- another non-Biblical teaching that all élitist groups proclaim.
This leads to the last theological problem. They teach that Yah'shua (Christ) cannot return until they replant the Twelve Tribes of Israel geographically on the earth. The first Church fell away and Yah'shua has been waiting for His bride to prepare herself, and cannot return until she does. Nowhere in Scripture does it teach that Christ is held captive in heaven until His bride (the Church) replants herself on the earth as Twelve Tribes.

Some of the practices of the group have also become non-Biblical.
1. The true disciple must live in their community to be saved;

2. Men must wear a beard and ponytail (neither of which are biblical teachings);

3. Only the teachings of 'apostle' Spriggs are allowed - no differences of opinion are tolerated;

4. Adults must obey the elders unquestioningly, as the elders speak for God. Even oppressive leadership should not be resisted. To question the group's doctrine or authority is "Satan tempting you";
5. To leave the community is to literally leave the 'Kingdom of God' and those who do are only worthy of God's fearful judgment in this life and the Lake of Fire in eternity - a classic example of spiritual manipulation.
Conclusion
As believers we are to emulate the Bereans in Acts 17:11 who were "more noble than the Thessalonians because they searched the Scriptures daily to see whether these things were true." This group does not follow the Yah'shua/Jesus of Scripture, but rather the man Elbert Spriggs, who has essentially transformed the group into a Galatian heresy where salvation depends upon works. (Adapted with thanks from Steven Tsoukalas, M. Div. of Sound Doctrine Ministries)
Links


Discussion Board on the Twelve Tribes

---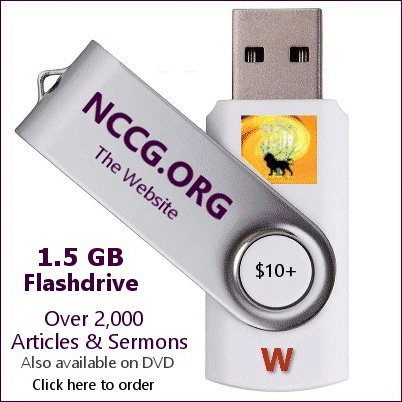 This page was created on 9 November 1998
Updated on 3 January 2010
---
Copyright © 1987-2010 New Covenant Ministries
---