Month 8:2, Week 1:1 (Rishon/Pesach), Year 5935:202 AM
Gregorian Calendar: Friday 28 October 2011
How Do I Join ME?
Advice for Seekers after Truth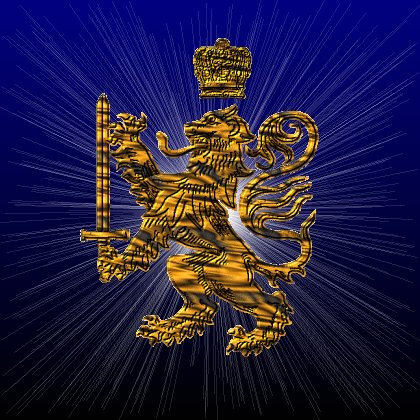 Continued from Part 1
"You shall eat the old harvest, and clear out the old because of the new. I will set My mishkan (tabernacle) among you, and My soul shall not abhor you. I will walk among you and be your Elohim (God), and you shall be My people" (Lev.26:10-12, NKJV).
I looked out of my bedroom window this morning, in the direction of the rising sun, to be confronted by a new vista. For the last three days the mechanical lumberjacks have been working clearing the second half of our forest which they began on some months ago before taking a break. With a huge swathe of trees removed not only did I experience sunset earlier than usual but also a completely new horizon. It was like looking on a new world even though I was still in the old and familiar one.

As I was admiring the dawn, it occurred to me that many people coming to this ministry are experiencing a similar thing as the trees of false tradition are removed. It's not that we are bringing new light or emet (truth) necessarily (though we do that too) but simply exposing what has been there all along. As with those who are already born again but wrestling with spiritual issues, more often than not we are simply reminding them of what they already knew but which the enemy caused them to forget or doubt because of all the clutter he fills their minds and hearts with when they listen and believe him, whether it be from the pulpit or from the world. Hence the need for diligent, daily Scripture study and prayer.

I received a very nice letter yesterday from a family man who has been following these devotionals now for a while. He said that he was hungry and wanted to know what to do as far as associating with us was concerned. I thought that as this was such an important question that I would devote today's lesson to it.

My first piece of advice to all who ask association with us either as full-time members or as associates/friends on the fringe, is to make sure you know all our teachings. There are no 'hidden' or 'secret' ones - they are all on our website. Coming to this work is not easy and we don't make it easy either. It is for that reason I recently wrote a devotional entitled, Lev's Hot Potatoes: Hard Truths for the Remnant. If you have problems with any of the items listed there, you should think twice about coming to this work for now, and devote much more time to studying and praying before committing yourself.

With that in mind, my second piece of advice is don't rush anything. Take your time until you are absolutely sure Yahweh has called you into this work. Get your concerns and doubts answered - we're here to help. And once you are absolutely sure, it may still not be time for you to join (by being baptised): if you have a husband or a wife who is not in agreement, they too need time. If you are a woman, remember that your husband is the head and leader of your household - don't try to pressure or force him, but discern when the season is to share what you have learned to be true. Likewise, men, don't pressurise or force your wives - the integrity of your family is of paramount importance, which means you must carefully listen to the Ruach haQodesh (Holy Spirit) and lead by the spirit of attraction. Share what you have learned with ahavah (love) seasoned with grace and leave the rest to Yahweh, without compromising what you know to be true. He is the only One who can change levim (hearts). Whatever you do, don't be impatient. All true servants of Yahweh must learn to wait on Him.

My third piece of advice is remember that the messianic assembly (church) consists of family units. In other words, converting the family, in the manner described above, is the first priority. Neglecting or abandoning your family to join some group is not Yahweh's way, even though many a false group will say you must do that (they will pressurise you to 'join' - if they do, be warned!). The season of grace is therefore vitally important - Yahweh always grants that for spouses who may be struggling or resisting and it is not for us to end it or place our own human limits on it. Only Yahweh can do that.

The same is true of children. Until you are 20 years old (the biblical age of majority or adulthood), or have married, you are under the headship of your father. (If the age of majority is higher in your country - sometimes it's 21 - respect that law). Honour and respect your parents, wearing the emet (truth) as a seal on your lev (truth) if they are hostile to your joining us or hearing the Besorah (Gospel). Minister the emet (truth) with ahavah (love) and grace when opportunity permits and the Ruach (Spirit) opens doors, but never force them. The boundaries are admittedly a little hazy at times so you must learn to listen to and hear Yahweh! Cultivate that until you are released by coming of age, leaving home or getting married. If you continue living at home after you are 20, under your parents' protection and economy, then obviously there are still some restrictions on your freedom. We can counsel you on that if needs be.

If you can learn to listen, wait and pray, then you will have learned one of the most important principles of the Besorah (Gospel) that will stand you in good stead for future membership. Let Yahweh have full control over this and so spare your family unnecessary grief - the final gathering is tough, and Yah'shua did prophesy that there would be domestic conflicts because of Him !
"Do not think that I came to bring shalom (peace) on earth. I did not come to bring shalom (peace) but a sword. For I have come to 'set a man against his father, a daughter against her mother, and a daughter-in-law against her mother-in-law' (Micah 7:6); and 'a man's enemies will be those of his own household.' He who loves father or mother more than Me is not worthy of Me. And he who loves son or daughter more than Me is not worthy of Me. And he who does not take his cross and follow after Me is not worthy of Me. He who finds his life will lose it, and he who loses his life for My sake will find it" (Matt.10:34-39, NKJV).
This is not an easy balancing act. Maturing in Messiah is to acquire the wisdom to balance the two opposites of doing what is right and respecting the free agency of others.

My fourth piece of advice is that, once having put the counsel above into practice, not to prevarocate or procrastinate when Yahweh does tell you to join - then you must do it at once! Balancing these two things is not easy and we do make mistakes - so be kind to yourself if you do mess up, making sure to make things right.

My fifth piece of advice is really a summary of all the rest, namely, that what matters first and foremost is that you walk with Yahweh in every new emet (truth) you learn - church, assembly or group is secondary. Remember this also - if you have been following the Ruach (Spirit) and not your own flesh, then the assembly, church or group you are currently in is the one Yahweh called you to Himself: that means you cannot leave it until He tells you to. And whilst there is a time for those called to leave these fellowships for ours, only Yahweh can tell you when to do that. We can't, and won't.

Earnest seekers after truth are always welcome to visit with us here in Sweden and/or communicate in our discussion groups and by email. We especially encourage people to join with us at the one or more of the three pilgrim festivals (Pesach/Chag haMatzah/Yom haBikkurim, Shavu'ot and Sukkot as they are able and led by the Ruach (Spirit) to do so - Sukkot is our main Annual General Conference time) if they can and to plan in advance. And of course you are always welcome to join us for each monthly Rosh Chodesh and weekly Sabbath - a good time is on the last sabbath of each month which joins to Rosh Chodesh and sometimes to an extra Rosh Chodesh Preparation Day, giving three days of worship and fellowship. To know which days these are on, check the annual calendar.

You will never be pressurised to join us but encouraged to find out Yahweh's will for yourself. We want people to come in with their eyes open wide and to accept full responsibility for their choice, having studied everything out carefully. For our part, we don't want 'members' but totally dedicated talmidim (disciples). There is always a price to pay for following emet (truth) - be sure you are willing to pay it, for opposition is guaranteed.

You won't find shalom (peace) in the world but you will find inner shalom (peace) if you do what is right. So do what is right!

Continued in Part 3
---
Comments from Readers
"I am full of joy and grattitude having read today's devotional. Everything you write I approve of - words of wisdom and love" (TV, Norway, 29 October 2011).
"Good devotional. I couldn't have said it better myself" (SJ, USA, 1 November 2011)

Share