Month 10:5, Week 1:4 (Revee/Shavu'ot), Year 5935:263 AM
Gregorian Calendar: Thursday 29 December 2011
Lucifer's Sentinels
Giant Flaming Eyes in the Night Skies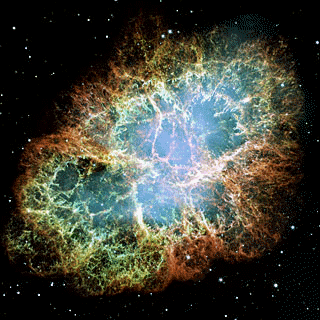 Continued from Part 11
"Behold, the eye of Yahweh is on those who fear Him, on those who hope in His mercy, to deliver their soul from death, and to keep them alive in famine" (Ps.33:18-19, NKJV).
The more I dig into the mysteries of this world, and the ones beyond it, the more what I write sounds like X-Files...though X-Files is the Science Fiction of atheism and is mostly nonsense, even though there is some truth to it.

For some time now I have been warning Christians and Messianics that they need to get ready for a huge paradigm shift. Information that they have been unwilling to incorporate into their world view is, however, being thrust upon all of us. The important thing is getting Yahweh's perspective on all of this, and not believing either the atheist or New Age angles that are being presented as the new dialectic to be synthesised.

I have more to tell you about UFO's, and in particular, a type of 'UFO' (if that's really what it is) that I have been observing nearly every day now for months from my own home, except on days when it has been overcast. If you're new to my studies on this particular ongoing experience, you might like to get an overview by reading A Vistor by Night with pictures and movies I have taken.

Yahweh gave me another clue a few nights ago as to what these objects are that I want to share with you. For now, I am calling them SENTINELS to distingish them from your classical flying-saucer, -cigar, -triangle, -V or other shaped 'craft'. This is an expansion of what I was shown in Unwelcome Neighbours and The Eye of Lucifer

Around 5 or 6 a.m. in the morning I was not so much seeing a 'vision' as actually looking close up at the psychic apparatus in the forehead that enables us to both see visions as well as to translate what we view in the physical world on the outside. I was studying this fascinating object for a full hour, on and off. What I saw was what occultists call the 'third eye' (3E), a term I will continue to use in the absence of any biblical terminology and because this description is now a common part of our English language. This 3E is located midway between our two physical eyes. You only have to close your eyes and start visualising to confirm that this is the 'screen' or focal point of internally seeing.

In my vision (I'll call it that for want of a better word, for I was fully awake) I saw a bright white disk. It looked a bit like one of those light reflectors you pin onto your jacket when walking in the dark outside which picks up the headlights of cars and reflects it back, making you visible to the drivers. They are divided up into cells. Another way of describing it would be the elements that make up an insect's eye. And yet it looked like neither of these. For one, the cells or elements were not identical. And for two, the surface was not flat but had a variable topology. These 'cells' were, moreover, much more complex, with different curvatures in each cell. It might perhaps be described as a multi-faceted lens of sorts.

But that is not what gripped my attention. Around this 'disk' was a triple-helix of tube-like structures or 'optical fibres', interwoven like the strands of a rope, and yet not touching one another. Each strand was pulsating with lights - white, blue, and red, respectively. The energy was somehow circulating around the disk in this triple-helix and there was tremendous power in them. (I know, it sounds a bit like Stargate but bear with me...). As they pulsated, so one could 'see' thoughts translated into images on the psychic and spiritual planes. It was incredibly beautiful and mysterious. This is not, moreover, a three dimensional device like a physical glass lens, but multi-dimensional, allowing me to look at the device that I was using - to view what I was viewing - a bit like being able to bend space 180° in order to see yourself without the use of a mirror.

A day or two later I saw the same device but closed down. I could no longer see the triple-helix fibres. The white disk was gone too. In its place, were dark concentric circles, a bit like the aperture on an old-fashioned mechanical camera, and yet not like that at all. At the centre was a black dot.

In both experiences my first thought was of the black spot on the retina of the human eyes where there are no rods or cones to detect light. If you look at a bright light and close you eyes you can sometimes see an image that changes colour before finally dying out. You can even see the black spot if you align your eye right. I have played around with this phenomenon all my life, as most of us have. But the 3E visions I saw were not remotely like that. For one thing they did not diminish and for another there were no light stimuli - I awoke in a pitch black room, I did not rub or otherwise apply pressure to my eyes (which can trigger nerves off to create the illusion of light), and this went on continuously for an hour at least. It wasn't fuzzy either, but crystal clear.

These objects in the night sky are literally (as I have said before) the eyes of Lucifer and they work on exactly the same principles as the human Third Eye only they are on a much larger scale. Furthermore, they are counterfeits of the divine system:
"And I looked, and behold, in the midst of the throne and of the four living creatures, and in the midst of the elders, stood a Lamb (Yah'shua/Jesus) as though it had been slain, having seven horns and seven eyes, which are the seven Ruach Elohim (Spirits of God) sent out into all the earth" (Rev.5:6, NKJV).
Yahweh, as Seer of seers, who is able to see all things, imparts the gift of seership to some of His servants, His own infinite system scaled down to a finite human level, but under His control. This gift belonged to every anointed and called Cohen Gadol (High Priest) of Israel anciently:
"'Hear, O Joshua (Yah'shua), the Cohen Gadol (High Priest), you and your companions who sit before you, for they are a wondrous sign; for behold, I am bringing forth My Servant the BRANCH (tsemach = Yah'shua the Messiah/Jesus Christ). For behold, the stone that I have laid before Joshua (Yah'shua): upon the stone are seven eyes. Behold, I will engrave its inscription,' says Yahweh of hosts" (Zech.3:8-9, NKJV).
The Third Eye operates in seven dimensions, and not just the four in the physical realm (length, breadth, width and time). Seven is the number of completion and of spiritual perfection, represented also by the seven-armed Menorah or candlearbra, just as each month in the creation calendar consists of four (the number of Creation) seven-day weeks that are begun by Rosh Chodesh, or the number One, or a New Beginning.

Lucifer, being imperfect and corrupt, operates in multiples of six, and must therefore multiply and multiply these heavenly 'eyes' in order to 'see', but never can fully. These Sentinels are both his now-very-visible eyes on the earth (manifested by the legalities granted to Satan by the almost total rebellion of mankind) as well as devices - as I have explained for - for influencing man's own 'vision', literally blinding him to emet (truth). And there may well be other functions too that will be revealed as we have need of understanding them better.

I admit seeing the Luciferic 'eyes' can be a little intimidating, the more so as they are now physically visible in our night skies. I know I am not alone because others around the world have seen them too. And I have a dozen witnesses to the phenomenon where I live. I suspect they are to be a permanent feature of our world until Yah'shua (Jesus) returns and destroys them. I can only imagine the lies that will be used by scientists and governments to 'explain' them in the future.

I do know that they can be supernaturally removed, or at least be cause to withdraw to a greater distance. On one occasion when I rebuked one in the Name of Yah'shua (Jesus) it suddenly withdrew nearer the horizon and farther away. The empowered believer may therefore be said to have toqef (authority) over them,

The other night my wife saw one of these objects shoot across the sky at great speed and occupy a new location. It never before occurred to me to link the bizzare movements of these objects to literal human-like eye motion...on a grand scale. Just think of the way your eyes move about and scan objects. I think this may in part explain these objects' strange behaviour. Satan is running out of time, and he knows it, as he desperately tries to discern what is in Yahweh's mind through His servants' revelations (and what they share) through trying to gain access to our own 3E's when we sin and give him legal rights to do so. And of course he can implant all sorts of deceptions by means of our 3E's too.

Yahweh may not parade His Seven Eyes in our skies (as far as I know) but we know they are there because of what Scripture says. He is watching over us, guarding us - those who "fear Him" and "hope in His mercy" - and He is using our 3E's to minister to us in dreams and in visions. As the enemy does exactly the same thing, so it becomes all the more important to seek purity through submission and obedience to all emet (truth). So don't go hankering after the psychic encounters of New Age and occult 'adepts' who likewise use their 3E's, but whose sight is corrupt and whose minds and hearts are deceived and blinded by counterfeit light, because they do not love our Elohim (God) nor trust in His Son Yah'shua (Jesus) nor obey His Torah. Their controlling powers will only lead you astray.

As these manifestations multiply and become even more brazen, it is important to know what these things are and not be afraid of them. They are the last deperate attempts of a fallen, rebel malak (angel) to conquer the world before he is thrown into the pit at Messiah's return.
"For the eyes of Yahweh run to and fro throughout the whole earth, to show Himself strong on behalf of those whose lev heart is loyal to Him" (2 Chron.16:9, NKJV).
Be at shalom (peace)!

Share