14 May 2010 (Sheshi/Kippur)
Day #60, 5934 AM
The Atheist Delusion
Improbability vs. Certainty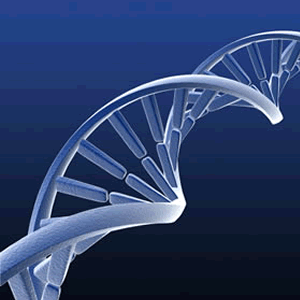 Followers of the trail of Oxford professor, Richard Dawkins, who may be regarded as Great Britain's 'Evangelist for Fundamentalist Atheism' will have noted that both in his book, The God Delusion and on his website that he does not try prove that God does not exist but only that his existence is 'supremely improbable'. Though this might at first glance appear to be an agnostic position, it is better viewed as political savvy. Dawkins knows he can't scientifically disprove God's existence so he has to temper his campaign down and content himself with just sowing doubts, the same way that Satan has done for millennia. Thus the advertisements which he and his little band of supporters have plastered on British busses reads: 'There's Probably No God. Now Stop Worrying and Enjoy Your Life'. Implicit in this highly devious statement is the accusation that if there is a God that He will make your life miserable and spoil your life. Indeed, this is not a statement of atheism - it is an acknowledgement that He exists but the simultaneously claim that He is bad, so ignore Him, take charge of your life, and do what you want. He isn't worth obeying.
I used to be an atheist myself once, or so I claimed to be. Science was my standard, or so I supposed. Indeed, not only does God not believe in atheists but I am more convinced than ever that there is no such thing as an atheist - an agnostic (one who isn't sure), yes, but one who is 100% sure is absurd. Atheism, along with its theory of evolution, is just another religion that seeks to ignore the incontestable proof that God exists and man is accountable to Him. One leading evolutionist admits it:
"Evolution is promoted by its practitioners as more than mere science. Evolution is promulgated as an ideology, a secular religion - a full-fledged alternative to Christianity, with meaning and morality. I am an ardent evolutionist and ex-Christian, but I must admit that in this one complaint ... the literalists are absolutely right. Evolution is a religion. This was true of evolution in the beginning, and it is true of evolution still today" (Ruse, Michael, 'Saving Darwinism from the Darwinians', National Post, May 13, 2000, B-3).
When you are dealing with probability - 'there's probably no God' (as Dawkins claims) - you are not dealing with facts but with opinions. One thing that helped me put the issue into clear perspective as a university student was the Alpbach Symposium of 1969 in a book called, Beyond Reductionism edited by my hero (when I was an atheist), Arthur Koestler (Radius Book/Hutchinson, London: 1972). The contributors to the papers (which are technical, so unless you are a trained scientist you might find them a bit over your head) which made up the book were all atheists and evolutionists (as far as I could tell) so they were not grinding any theist or Christian axe. In a nutshell, the book leaves you with the overwhelming sense that you can't reduce everything down to genes or chemicals because life is much larger than the narrow lens of science. Science can explain things on the physical plane (up to a point) but is forced to conclude (if it is honest) that on both the microscopic and cosmic levels there is something much 'bigger' than mere natural forces and material. The best they can do is tell you there was a 'big bang' (assuming that even happened) but can't tell you what started it all off. Beyond that there is only faith.

As a scientist I can't prove that God exists but I can present evidence that is not only overwhelmingly in favour of an Intelligent Creator having made everything but concommitantly I can also show that the evidence for there being no God is paultry. My children and I (age 7 to 15) have been watching a 6-part TV documentary series called Equator (2005) written and presented by atheistic evolutionists. I asked them to listen very carefully to what the narrator said and in particular to keep their ears pealed for buzz words like 'design' and 'designed' when describing living organisms, reminding them beforehand that every design has a designer, and that design implies intelligence and not randomness. This was before I had even seen the series since I knew the makers of the movie would be forced to use this terminology, since there is no other way to describe what they see. The number of times evolutionists are forced to use these terms is revelatory because they know, deep down, that what they are looking at are complex designs in nature requiring intelligence to have produced them. But because it 'isn't allowed' to acknowledge a Creator (now there's objectivity for you), they are forced (when confronted with this truth) to claim that all the design is an illusion. Why? Because a Designer 'isn't allowed'. They can't prove it's an illusion and they know it. All they can do is recite a dogma, mantra-like, that 'God does not exist', therefore there cannot be design, therefore all design is illusion. They know this is poppycock but they elect to brainwash themselves anyway because anything else is 'unacceptable' to them. Ironic, isn't it, because they are more religious than we are! They need more faith to believe in a godless universe than we do in believing that Yahweh made it all. Therefore the Psalmist had every good ground to claim:
"The fool (nabal = stupid, wicked) has said in his heart, 'There is no Elohim (God)'" (Ps.14:1, NKJV).
Indeed, to claim there is no God is as absurd as a naturally-born person claiming he had no biological parents or that the car you drive designed and made itself randomly. We are far more complex than a car! One day car production may be 100% robotised requiring no visible human intervention or input on the factory floor at all other than a man sitting behind a computer terminal, far away from the factory which he may never visit, programming new ideas and designs into a central computer databank which also allows that central computer to manipulate different kinds of design to create new types of car on its own, some of which may be successful and some of which may not. That is pretty much how the natural world was made (with the factory floor being this earth and the computer terminal heaven) with some basic generic programs encoded in DNA with an ingenious system of variation that comes about as a result of a program called Meiosis (which allows for genetic recombination during sexual reproduction). But just as there was design and intelligence behind this hypothetical self-generating car-manufacturing system, so there is behind every living creature.

The Bible makes no distinction between stupidity and wickedness. A wise person believes and trusts the obvious truth and a stupid person does not. A person is stupid because he is wicked, and wicked person is wicked because he is stupid - he's not trusting in Yahweh which is as foolish as refusing to believe the Law of Gravity when you are planning to jump off a tall building and think you will hit the ground in good health. (I am not talking about people with a low IQ because people with high IQ's can also be stupid). And a wicked person needs to repent! Yah'shua (Jesus) said:
"The time is fulfilled, and the kingdom of Elohim (God) is at hand. Repent, and believe in the gospel" (Mark 1:15, NKJV).
Stop being stupid, get right with Yahweh, and renounce the Dawkins lie that if you do your life will be a misery. The chances are pretty high your life isn't particularly wonderful without Him anyway, so why not come and meet Him and see who He really is and make your life count for something both now and in the eternities.


Further Reading

[1] The Darwin Bicentennial: A Message to All Evolutionists
[2] Evolution: A Doctrine in Search of a Scientific Theory
[3] See the movie on our Science Page, Disproving Darwin's Theory of Evolution

Share